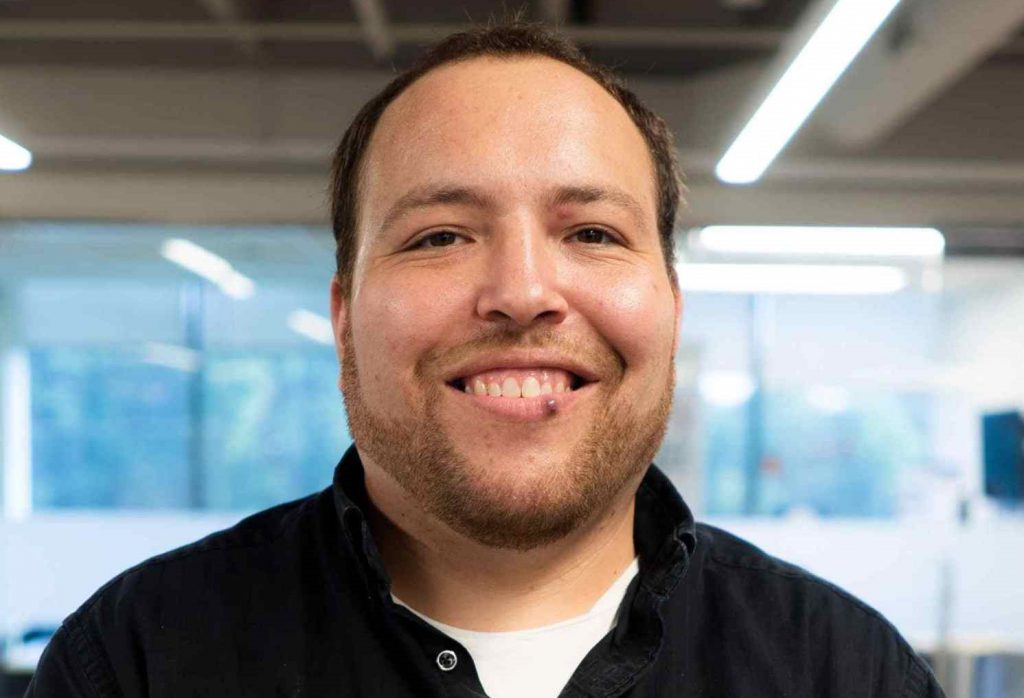 What makes Sora's online high school experience unique? It's the people. It's the passion and commitment to constant innovation from Sora's staff, faculty, and students. That's why we're beginning a new Inside Look series, where you'll hear straight from Sora's faculty members about what sets Sora apart. This week, we're taking an inside look into Sora from Michael's perspective.
Who is Michael?
Michael has been the Humanities Learning Expert at Sora since its founding. At Sora, Humanities encompasses subjects such as world history, world literature, ancient literature, rhetoric, and philosophy. Michael holds eight years of teaching experience at both a college and high school level.
During those eight years, Michael was no stranger to online education. He shares the lessons he learned that would eventually shape how he teaches at Sora:
When I started experimenting with online courses, they were treated like overflow classes. When all of our classes were filled, we would shuffle the extra 30 to 40 students into an online class. Then it went from 40 students to 70 students. A discussion board with 70 people is just a madhouse. That's where I learned what doesn't work.

What doesn't work is loading up classes with as many students as you can, giving the students minimal interaction with the instructor and each other. Not only does it not work from an educational standpoint, but I also didn't see the students get much out of it.

Sora is the complete opposite of that. Our central question is how to tackle this problem of online education and being super adaptable with that approach. Trying out new technology, new teaching techniques, seeing if it fits–that's what ought to be happening.
What Does an Adaptable Approach to Education Look Like at Sora?
For Michael, adapting instruction to students' needs is made possible by Sora's value for innovation and creativity. He mentions the rigidity he experienced in past education roles:
In a standard classroom, you're expected to do things in a certain way. University education literally hasn't changed since the High Middle Ages. It's some old person standing up and giving a lecture. Classes in high school though–it's more geared towards standardized tests. So you have to teach the test material, and you have to make sure the students get to practice taking the test.

So there's not a whole lot of room for creativity. There's not a whole lot of room for thinking outside of the box.
He contrasts this experience against teaching at Sora, whose founders have empowered him to take creative liberty in his approach to instruction. He highlights his success with what he calls, "the gamification of education."
I've never had as much fun teaching a class as when I'm DMing a Dungeons and Dragons session set in ancient Greece. It's kind of wild, and it allows students to open up. I have students in this Expedition–for the first two months they were at Sora, the Socratic discussion didn't really work for them. They had some social anxiety, which I think is part of why they came to Sora. They didn't feel comfortable–even in front of five people, let alone more than that.

But in D&D, they're role-playing. They're creating characters. It allows not only for creativity but also allows me to reach students who wouldn't normally be reached in a traditional classroom.
How Do You Know Students are Learning?
Sora prioritizes project-based learning over instruction based on standardized testing. This has allowed Sora to promote innovative and creative instruction. Michael shares some of the pitfalls of standardized testing, as well as how he measures his students' learning progress:
The educational literature shows that [students] aren't learning much from standardized testing. Standardized testing scores have basically remained the same for the past decade. Studies that measured what students learn when they do well on a standardized test–what they're learning is how to take the standardized test.

As far as how I know my students are learning: have a conversation with the students. I'll use the example of "Einstein's War," [the topic of one of Michael's Learning Expeditions]. This is a book written for college-educated adults, and we have discussions about it twice a week. We have discussions about the political context of World War I, about the nuances of how Einstein relativity differs from Napolean mechanics. We have discussions about what implications the war had for international science.

These are discussions that I would normally see in a college classroom.

It's not anything I'm doing. It's just that this is really interesting stuff that they normally wouldn't be exposed to. I guarantee you, two years from now if you ask one of the students about "Einstein's War," they'd be able to probably tell you about it. But when you memorize stuff for a test, you know it for the test day, and then after that, it's gone out the window.
How Michael is Learning from His Students
In fact, Michael's students aren't the only ones who are learning. He was able to learn from one of his students in his own Ph.D. focus:
I'm currently working on my Ph.D. in Philosophy. I'm writing my thesis on an early 20th-century French philosopher that engaged with Einstein and wrote about the philosophy of time. I had a student who wrote about the philosophy of time and teach me stuff. This particular student got really interested in Einstein and the relativity theory. The interactions I had with him–I got as much out of it as I get from talking to my thesis advisor. It leaves me speechless sometimes.
Interested in Learning More?
If you're interested in learning more about our unique online high school experience, you can start a conversation with our admissions team here.