In January, students at Sora worked on a mentor-led project on real estate investing.
Our program at Sora Schools is an inquiry-based learning environment. Students choose what they want to learn, and our educators focus on scaffolding projects around those interests. Our faculty guide them towards completion and mastery. Every project is first outlined with a guiding question/challenge statement, timeline, deliverables, learning process, and content.
An example template of a project outline is provided below.
Periodically, students take on a project outside of the realm of their expertise to expose them to new fields and topics. Last month, students worked on an exciting project in the field of real estate with the following prompt.
You work for a boutique investment firm as analysts. The firm would like to invest $3,000,000 in the purchase of real estate with the intention of leasing the property or properties for the income stream.

You'll need to develop a model that shows all the operating expenses and revenue assumptions for your properties, including purchase price, leasing costs, operating costs, expected occupancy rates, rental rates, property maintenance costs, turnover costs, and more!

Your fund manager is seeking to have the highest possible "internal rate of return" (known as IRR). For this sort of investment, a terrible return would be 3% and an amazing return would be 10%. You'll calculate the IRR thusly:

(expected annual rental revenue minus expected operating expenses) / purchase price

Using resources like zillow.com, loopnet.com, and city and county public tax records, identify which properties you think would be great investments, and prepare a persuasive presentation for the fund manager for what the investment would look like.
This project was scoped and guided by an industry professional from our Mentor Network.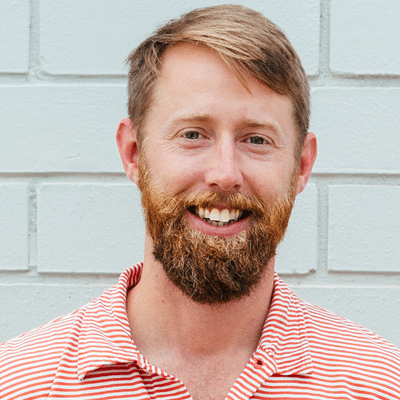 Geoff Graham of Geoffrey Graham Development, a real estate development firm that works on projects like the Big Ridge Mountain Club. This kicked off the project with a brief introduction to his background in entrepreneurship, software, and construction and his current work in real estate development and investing.
Then, he quickly explained the project prompt to the students and fielded questions. The students were to act as if they were real investment analysts and present their proposal like a pitch to their managers.
For group projects, students are divided into small groups and elect a project manager to head the group. Once given the prompt, groups get to work and periodically check in with faculty to scaffold their thought process and get feedback on their work.
2 weeks later, groups of students presented their proposals at our weekly Friday Showcase.
The first group presented on three different residential properties in the north Georgia region: one house worth $349,000, another house worth $298,000, and a third house worth $215,000. They actually aimed to not invest all of the funds allotted to them, based on the idea that they wanted to see how their properties would perform first before investing the rest of the funds. They also projected spending money on things such as property managers and accounted for factors like schools in the area and safety. For these properties, they calculated a blended internal rate of return (IRR) of 6% across their investments.
The second group presented on three residential properties around the Greater Atlanta area. In aggregate, they would spend around $1M to invest in this real estate. When calculating their costs, they also took into account estimated occupancy rates. They estimated their blended IRR would be close to 10% across their properties.
The third group proposed investing in a multi-tenant commercial warehouse, actually deviating from the other groups who chose to invest in residential properties. Based on the purchase price, expected expenses, and their hypothesized lease rate they could garner from tenants, the students projected an IRR of 11% for the investment.
---
Geoff oversaw the presentations and gave feedback to each group on their proposals and underlying assumptions. Overall, the students performed well. They conducted sound research, made logical assumptions, created proposals for their investment decisions, and backed their proposals with evidence and backed claims.
If you're interested in learning more about our online, project-based high school, please check our website and reach out to our team to learn more about how Sora can work for your student!